Viet Nam Steel Corporation
Viet Nam Steel Corporation (VNSTEEL) was established on the basis of merging the production and trading firms in Vietnam's steel industry, namely Metal Corporation and Steel Corporation. The birth of Viet Nam Steel Corporation is associated with the development history of the country and the metallurgical industry, laying a solid foundation for the development of the domestic steel industry. Currently, VNSTEEL operates under the model of a Joint Stock Company with nearly 40 subsidiaries, join ventures and affiliates.
Full name: Viet Nam Steel Corporation
International transaction name: Viet Nam Steel Corporation
Abbreviation: VNSTEEL
Headquarters:
Address: No. 91 Lang Ha, Dong Da District, Hanoi.
Tel: (84) 243 856 1767 - Fax: (84) 243 856 1815
Email: vanphong@vnsteel.vn
Representative office:
Address: No. 56 Thu Khoa Huan, District 1, City. Ho Chi Minh.
Tel: (84) 283 829 1539 - Fax: (84) 283 829 6301
Email: vanphong@vnsteel.vn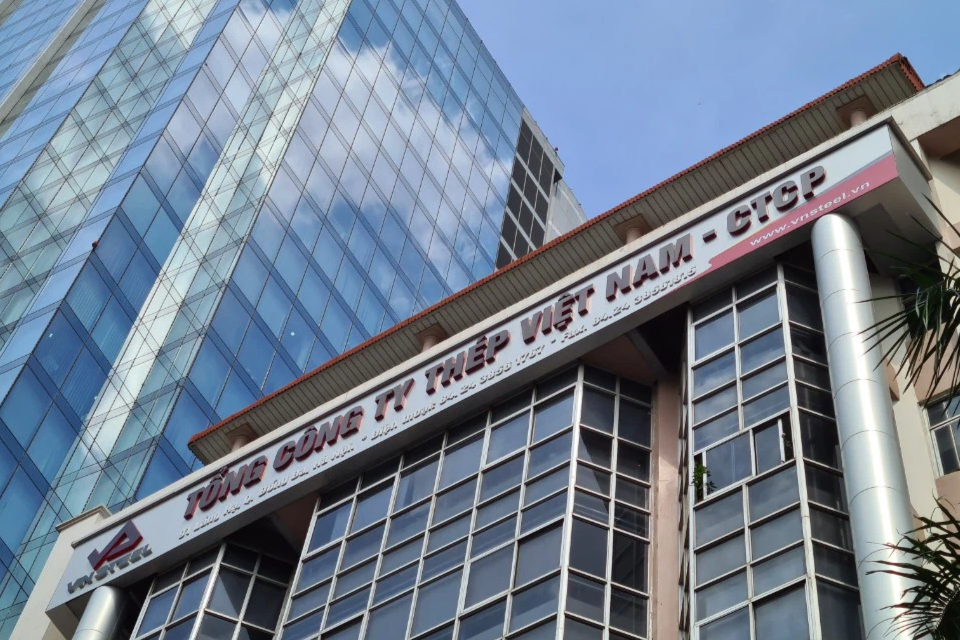 Headquarters in 91 Lang Ha, Dong Da, Hanoi.
VNSTEEL operates mainly in the fields of steelmaking and trading; materials and equipment related to the steel industry; in addition, there are other business activities such as financial investment; logistic, warehouses, factories, offices; investment and business in infrastructure of industrial parks, urban areas and real estate; labor export...
VNSTEEL system consists of companies with close relationship in economic, financial, technological, supply, consumption, service, information, research, marketing, import and export interests; including manufacturing plants, mining facilities, business and service networks, research institutes in nationwide and operates mainly in the steel industry.
VNSTEEL provides high quality products and services to satisfy domestic and export demand and national and international standards; maintain our position as a leading steel corporation in Vietnam. VNSTEEL focuses on investment for sustainable development; commits to environmental protection and rational use of national resources; VNSTEEL interested in the common interests of the community, making practical contributions to the industrialization and modernization of the country.
In the future, VNSTEEL's strategic orientation is to focus on increasing the capacity of key products such as construction steel and galvanized steel, developing strong brands trusted by consumers such as Southern Steel Corporation /V/, VinaKyoei, SSSC, VNSTEEL Thang Long, etc. as well as increasing the application of modern and environmentally friendly technology in production; restructuring, streamlining management system, improving management capacity through digital transformation and developing high-quality human resources.
VNSTEEL persists in its mission of building a prosperous society by providing a wide range of superior, reliable and sustainable steel products to the market. VNSTEEL also constantly develop to create better values for society and the community, actively protect and improve the living environment.
Development History